Cloud Summit, one of the foremost gatherings of cloud industry professionals, becomes one of the first technology conferences taking place on the East Coast to postpone its event due to concerns over the COVID-19 (Coronavirus) outbreak. 
The event was to be held in Miami Beach from May 12-14, and has been pushed back to early 2021, according to its organizers. 
The organizers Ingram Micro Cloud, one of the leading cloud ecosystems and digital commerce platforms, released a statement in which it mentioned that it had been monitoring the outbreak situation closely, and was putting the health and well-being of the attendees and exhibitors as its top priority.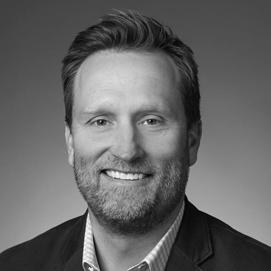 "We want to thank our speakers, partners, sponsors and the City of Miami Beach for their support in making this difficult—but correct—decision," said Adam Christensen, head of Cloud Global Marketing and Communications at Ingram Micro.
"We look forward to our next gathering of cloud leaders and innovators as we continue to support growth in the cloud ecosystem," he added.
In its 11th year, the summit is one of the largest gatherings of cloud industry professionals, including the top global resellers, service providers and vendors. It was projected that over 2,000 cloud professionals would descend on Miami Beach for the three-day event. 
Cloud Summit joins a growing list of technology conferences that are canceling or postponing their events due to concerns over the outbreak. Facebook announced last week that it would be canceling its F8 developer conference, and Google announced early this week that it would be canceling Google I/O. 
The West Coast of the United States has seen the majority of cancellations of their tech events, with big conference hubs like San Francisco, Las Vegas and Los Angeles taking the brunt. To date, few tech conferences on the East Coast have seen interruptions, according to a list of canceled events provided by ZDNet. 
Smaller conferences like ODSC East 2020 – Open Data Science Conference in Boston and SAP Sapphire Now in Orlando are still scheduled to take place as of this publication. However, the SAS Global Forum in Washington, D.C. has also recently been canceled.
For more information on the rescheduling of Cloud Summit, please visit Ingram Micro Cloud's FAQ page here. 
For information on other large technology conference cancelations, please visit this ZDNet article here.
Disclosure: This article includes a client of an Espacio portfolio company.