Digital Summit DC was held this week at the Walter E. Washington Conference Center in downtown Washington, DC. More than 1,300 influencers, programmers, writers, marketers, designers, and other digital professionals came together to share the latest industry trends and find and pursue new business opportunities.
Keynote speakers included Daniel Pink, social scientist and author of When: The Scientific Secrets of Perfect Timing, as well as Scott Dikkers, founding editor of The Onion.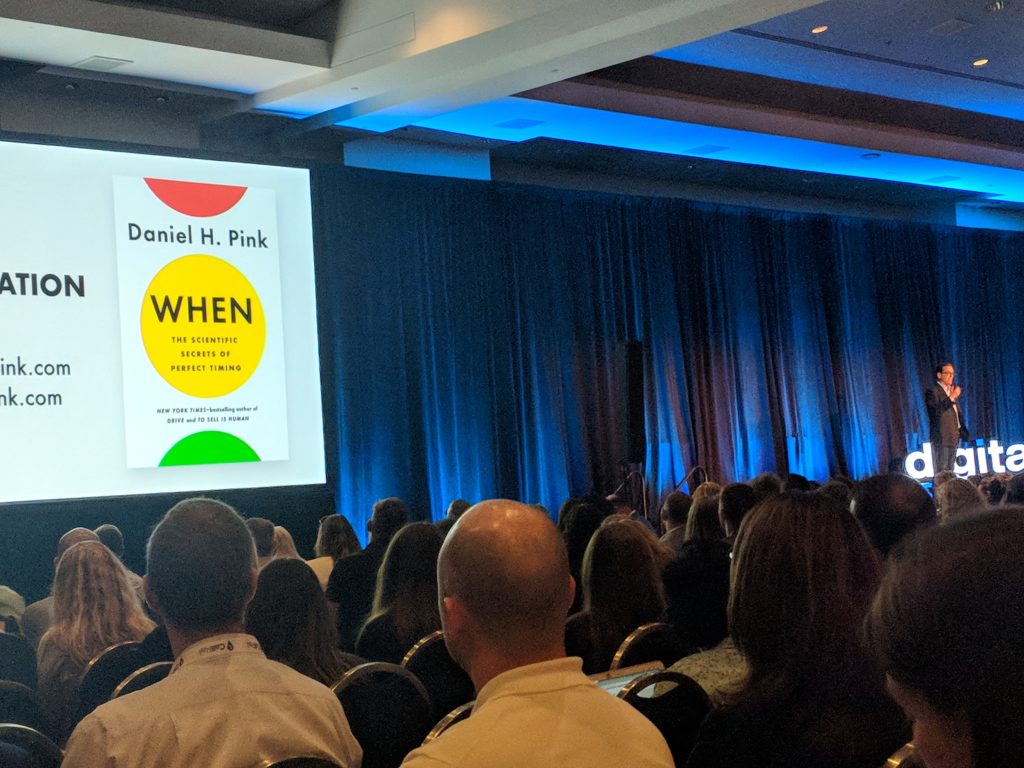 Pink opened the conference discussing the hidden patterns of the day that affect both our mood and cognitive abilities. Different tasks, he said, are best suited for different times of day, therefore it's best to be deliberate and intentional when scheduling individual and team tasks throughout the day. 
Dikkers, meanwhile, related his early ambitions as a comedy writer as well as the history of how The Onion came into existence. The satirical newspaper started out as a humble comedy paper in Madison, Wisconsin, and was eventually distributed to towns and cities throughout the Midwest. Dikkers conveyed his surprise and fascination at how influential The Onion has become, with members of U.S. Senate as well as Chinese press and government often picking up Onion articles as real and factual. Today, the publication has a valuation of $500 million according to some estimates.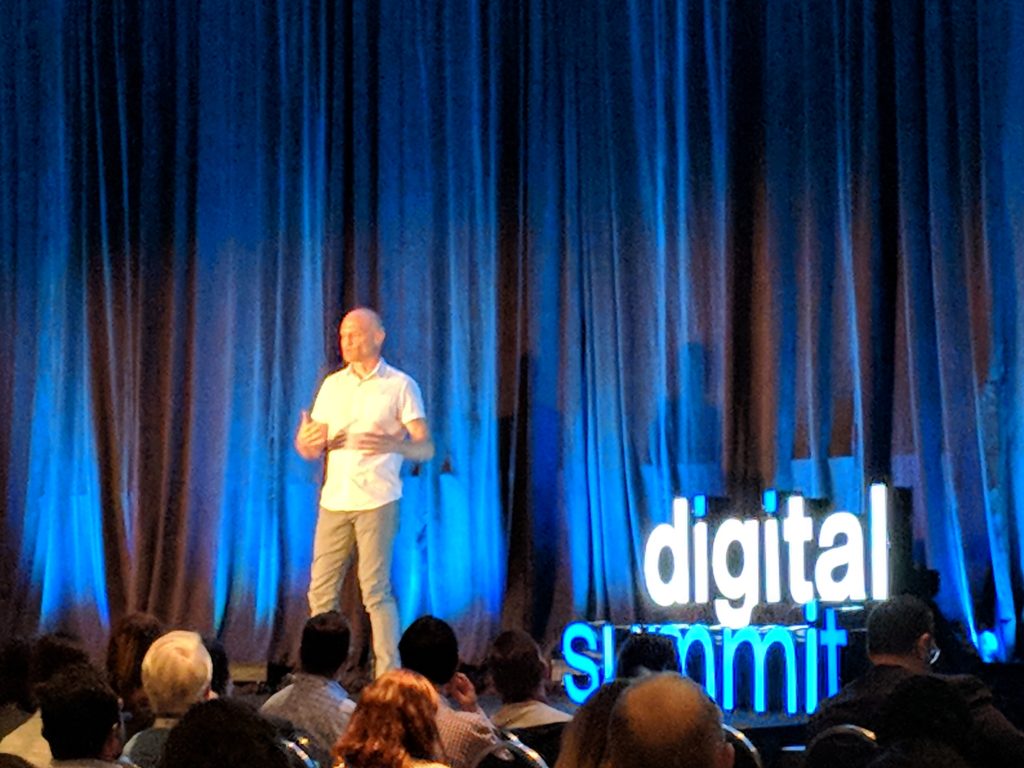 Dikkers's message to the audience of influencers  and marketing professionals to achieve success in a crowded marketplace was simple: "Be outrageous. Be the most outrageous version of yourself." 
Other speakers included Joe Lombardo of LinkedIn, who discussed the latest insight on B2B marketing, emphasizing the preeminence of thought leadership when it comes to selling. Diamond Ho of Facebook encouraged all digital media professionals to "Think Like a Designer" and highlighted the challenges of deploying Facebook's "upvote" feature, a deceptively complex tool that appears quite simple to a user.
Nina Mishkin of Twitter presented on "the power of purpose" when it comes to crafting effective marketing, especially those who leverage the Twitter platform to get their message out. She described a framework for "purpose" that includes products that fuel the company's mission, principles that guide the mission, and a pledge to have others join in that mission. Mishkin used REI's #OptOutside campaign during Black Friday as an example, during which the company gives its employees the day off, specifically to take part in outdoor activities, and encourages REI customers to do the same.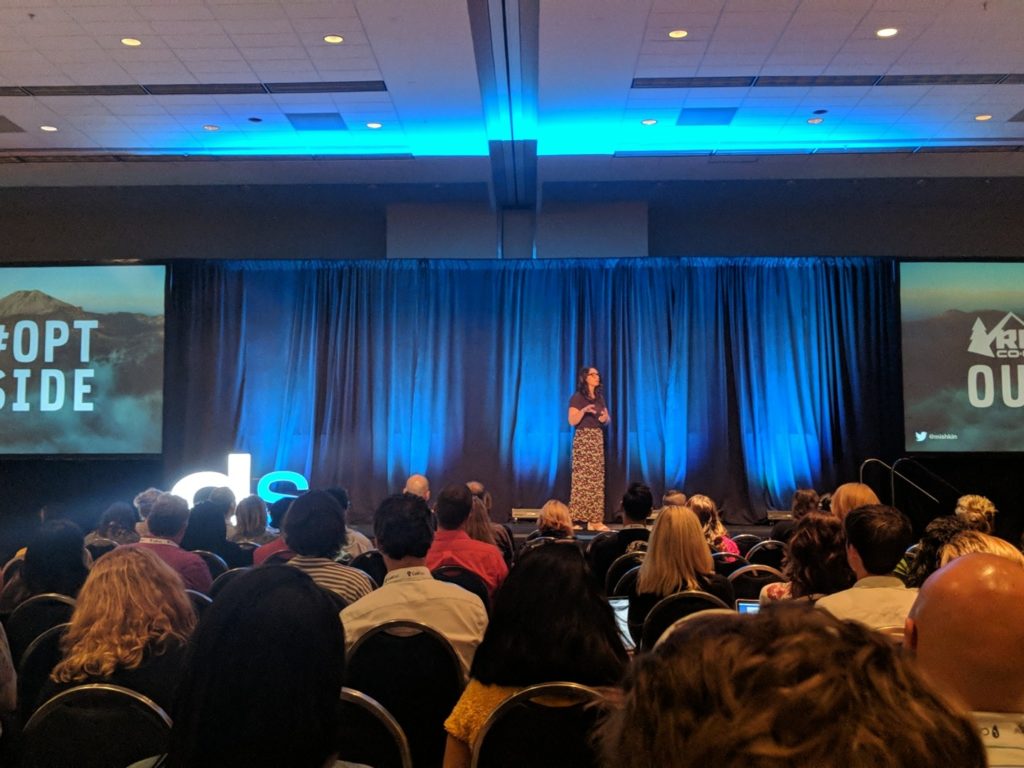 Google's Matt Ludwig talked about the virtues of Accelerated Mobile Pages (AMP), which are specifically designed for internet browsing on mobile devices and offer users an enhanced and streamlined web experience. Jason Townsend, NASA's Deputy Social Media Manager, presented on NASA's efforts to consolidate its communication channels and social presence, which left many attendees stunned by the fact that a government agency seemingly has a more sophisticated communications operation than most private enterprises.
In addition to gaining insight on the latest industry trends and best practices, attendees of Digital Summit DC also had the opportunity to build connections and find new leads.
"Our goal is to reach out to fellow marketers to create the momentum needed to take their brand to the next level," Bart Simpson, Vice President of Client Development at Flywheel, a print marketing company based in Chattanooga, Tennessee, told Tech in DC. "At Flywheel, we believe we have the products that bring that momentum."
Other attendees were eager to come to the conference in the nation's capital to tap into the public sector for new lines of business. "We realize that government associations and agencies are behind when it come to automation adoption compared with multinationals," said Justin Ragsdale, Account Executive at Dotmailer. Ragsdale and his colleague Stephen Cohen described Dotmailer, an email marketing automation platform, as having "NASA technology at a Fisher Price interface."
Representatives of Add This, a social bookmarking service owned by tech giant Oracle, were on hand not so much for the purpose of building a book of business as they were to gain visibility among clients they already have. Some 15 million sites across the web are already using the Add This tool.
A major theme of the conference was the importance of storytelling. Noted TED speaker and Chief Message Strategist of the Red Thread Tamsen Webster had tips for how to turn ideas into stories with an impact. She used the Greek myth of Theseus to frame the problems faced by marketers, and observed that oftentimes, marketers forget to think about individuals when crafting a message around a product or service. She stressed the importance of thinking about a market as a group of many individuals. "What works one-on-one for an individual often works for a market," Webster commented.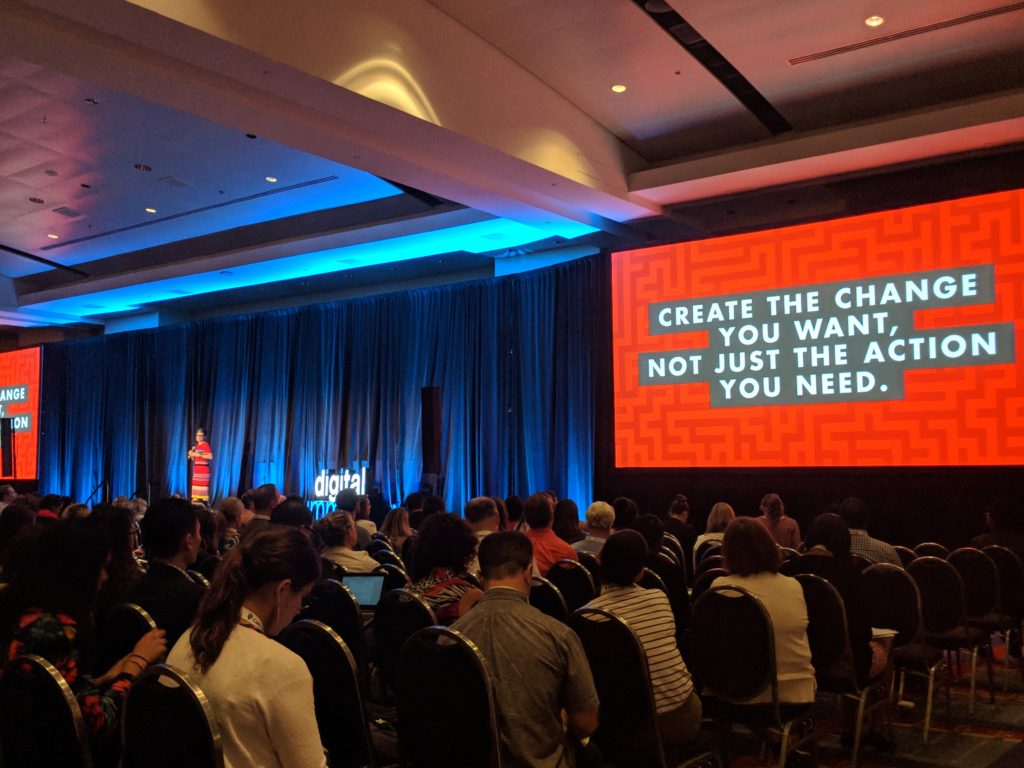 Justine Davie, a US Marine Corps veteran and Audience Supervisor at The Daily Show, spoke about the power of crafting an origin story to build a brand. She spoke about her experience of being a woman in the Marine Corps, notoriously one of the most strenuous branches of the military, and highlighted the Corps' advertising efforts to reach more young women as a reflection of evolving attitudes in the military. Davie also stressed authenticity over perfection and encouraged one's origin story to be more about an evolution than strictly biography. "There is power in stories of failure," Davie told the audience.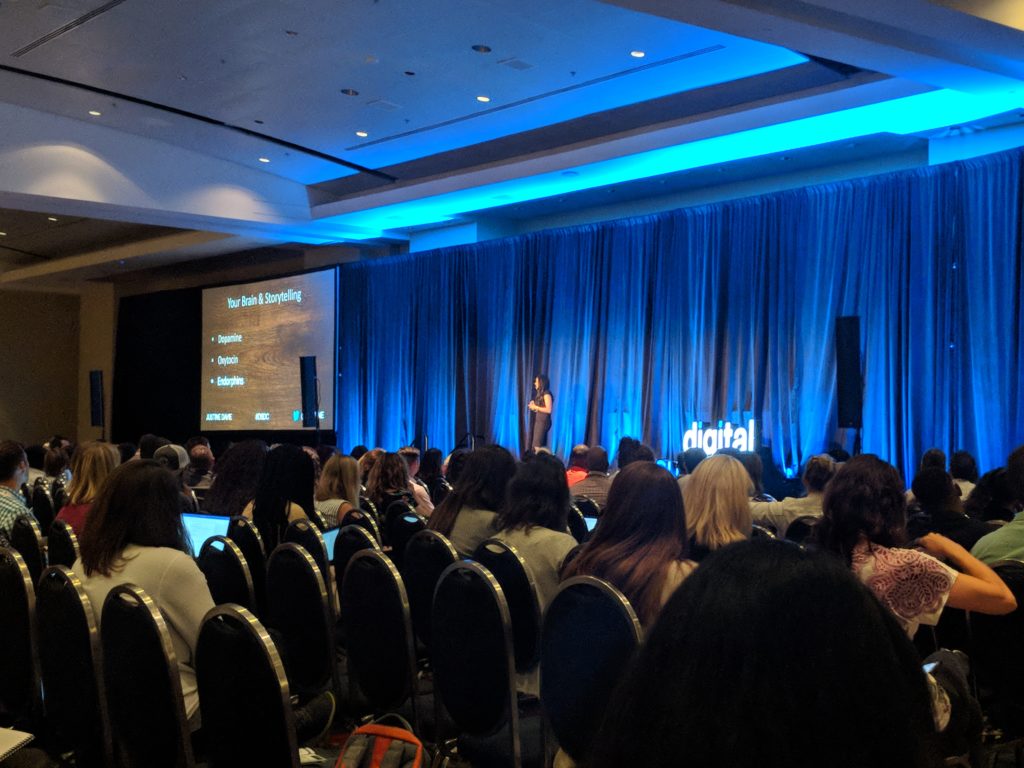 The Digital Summit Series includes 18 stops throughout the U.S. for 2018. There are five more conferences on the calendar for this year, with the next stop in Detroit on September 26 and 27. The final Digital Summit conference for 2018 is in Dallas on December 4 and 5.