Across the world, renewable energy has lit up hope as a source of clean energy that future generations can live off, without causing devastating harm to the environment. This was recently demonstrated by a recent headline which stated that "Renewable energy brings California emissions below 1990 levels." Understandably, the citizens of California have come to see renewable energy as a much brighter alternative to other methods such as offshore drilling.
However, back on the east coast in the nation's capital, the current administration has yet to embrace these new methods with open arms. In fact, earlier this year, the Trump administration announced plans to "cut the renewable energy office budget by nearly three-quarters." While at the same time, the administration announced plans to "open nearly all offshore waters to drilling."
It is clear that Trump's actions have completely neglected certain corners of the US. However, recent research suggests that politicians should not disregard the importance of the environment among the electorate, especially with Californians.
Probolsky Research, a company that conducts opinion and market research for business, election and government clients, recently published a report that found that "Voters in California's 39th Congressional District oppose more oil and gas drilling off the California coast, and demonstrate a strong preference for Representative Ed Royce to stand by their position and vote to oppose more oil and gas drilling off the California coast."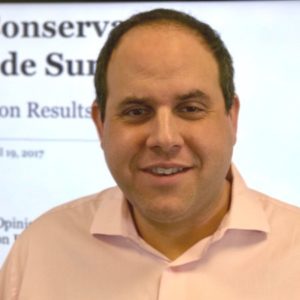 Incredibly, 90% of respondents said that ocean and beach conditions are important to California's economy, 91% said that ocean and beach conditions are important to the quality of life in California, and 84% stated that ocean and beach conditions are important to them personally.
"There's an expectation that the coast is incredibly important to the local economy and the quality of life," said Adam Probolsky, who conducted the poll. "It's not about political philosophy," according to The San Francisco Chronicle.
Evidently, Trump's eager approach to extract energy and resources through traditional methods, risking the environment in the process, is not a popular stance with Californians. If Republicans want a fighting chance in California, then it is clear that they must separate themselves from the current administration's approach to renewable energy.
Disclosure: This article includes a client of an Espacio portfolio company