IT and Cloud professionals in DC now have an excuse to dust off their corporate-casual beachwear and hop a flight southbound to Miami for the return of Ingram Micro Cloud's annual Cloud Summit. With all the buzz around The Magic City in recent months and the extreme growth in demand for cloud services seen since the start of the pandemic two years ago, this installment of Ingram Micro Cloud's big yearly event promises talk of disruptive new tech, sizzling beachside hotels, and literal fireworks.
With over 1,600 anticipated attendees, Cloud Summit '22, promises to be one of the largest gatherings of IT and Cloud professionals in the world. This year's summit will adhere to two main subjects: "Growth and Success in the Channel" and "Scaling for Longevity," and aims to provide channel partners a crystal ball to glimpse A Future of Even More across ten key breakout tracks, 50 sessions, and 50 vendor showcases.
Attendees will hear about ways to optimize the cloud's complex digital value chain through partnering with Ingram Micro Cloud, learn how to launch and develop their own XaaS offerings, and take stock of new services and opportunities available driven by the next generation of productivity and security SaaS offerings.
Keynotes will be delivered by high-level DC names in tech and strategy including Admiral William H. McRaven, architect of the daring raid that killed Osama Bin Laden, and Megan Smith, the first female CTO of the United States of America under President Barack Obama from 2014 to 2017. And to fully capture and immerse in the vibrant Miami Beach scene, Cloud Summit '22 will also host guests at several after-hours events including a performance by Gipsy Kings, and fireworks displays at the Kimpton Surfcomber and SLS hotels.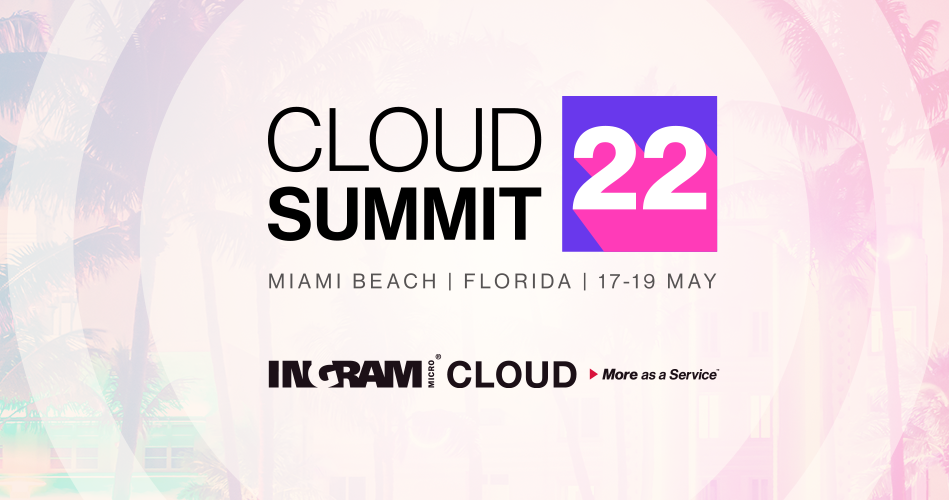 Additionally, the conference will mark the return of Ingram Micro Cloud's Partner Awards and will feature two dedicated programs: Cloud Summit Care and the Women in Cloud partner award.

"Come together in Miami for the first time in a long time to experience A Future of Even More at Cloud Summit '22" said Victor Baez, senior vice president at Ingram Micro Cloud. "This year promises a showcase of new technologies, platforms, and strategies to help channel partners scale."

Ingram Micro Cloud's growing list of vendor sponsors and event partners includes Microsoft, AWS, Adobe, VMware, IBM, Acronis, Fortinet, Citrix, Bitdefender, AvePoint, Dropbox, 8×8, LG, Veritas, Devtech, Red Hat, Veeam, Trellix, APC, Intel, Trend Micro, and Sophos, as well as a number of other key specialized vendors.