QuickBlox, a cloud-based communication platform as a service (CPaaS) provider, has taken online consultations to the next level with its integration of OpenAI technology. This groundbreaking collaboration enables professionals to streamline their consultation tasks andR workflows, leveraging the power of advanced AI.
By incorporating OpenAI's capabilities, QuickBlox empowers experts in various fields, such as healthcare professionals, financial advisors, and HR recruiters, to offer secure and professional remote consultations. The integration brings real-time translations, intelligent recommendations, transcription services, action-point generation, and moderation to the consultation process. Consultants can now enhance their services, optimize time management, and deliver seamless and efficient consultation experiences.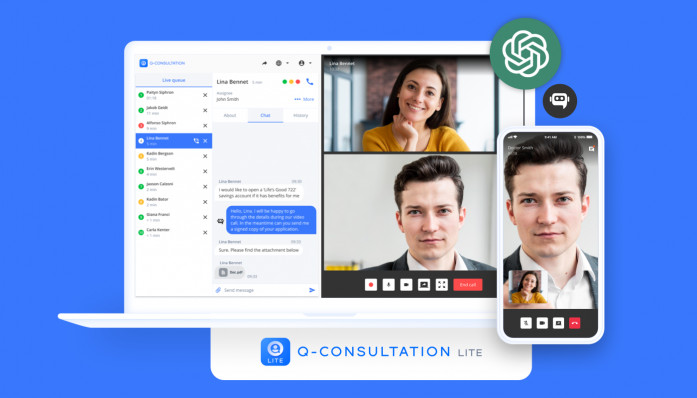 "This integration represents a significant leap forward in our mission to enrich remote communication and empower developers to build real-time communication solutions with advanced AI capabilities," said QuickBlox CEO Nate MacLeitch.
"By leveraging ChatGPT's cutting-edge NLP, we believe Q-Consultation will not only enhance the user experience but also break barriers, improve accessibility, and unlock new possibilities for collaboration and knowledge exchange."
For instance, the automatic transcription feature ensures that every detail of the call is captured for easy reference in the future. Moreover, the integration acts as a personal assistant, assisting consultants in accessing relevant files and resources during live conversations with clients.
With its open-source Q-Consultation Lite app, QuickBlox aims to enable a global community of professionals to leverage customizable, AI-powered communication tools, fostering innovation and collaboration.