The pandemic hit the events world hard. While a number of tech conferences were initially forced to cancel due to COVID-19, many are now going ahead as scheduled – with one small caveat: They will be held completely online. While the benefits of an IRL event will never be fully replicable in a virtual environment, these online tech conferences are promising the same hefty line up, range of sessions, and even networking opportunities as the in-person equivalent.
Just take a look at TechCrunch Disrupt 2020: The event will not only deliver expert insights to attendees, but startups can also take part in competitions, exhibit their ideas, and even connect with fellow industry peers – all from an online platform.
However, building virtual events requires a distinctly different approach to in-person ones, so attendees should be sure to prepare differently too. To uncover some insider recommendations, Tech in DC spoke to the co-founders of Goldcast, a platform that enables businesses to conduct virtual events as well as accurately measure ROI and boost lead acquisition. CEO Palash Soni and COO Kishore Kothandaraman share their insights on how founders can make the most of attending any upcoming virtual tech conference.
What is your pick of the top virtual tech events this year?
Kishore: I am especially excited for the SaaStr conference, which will be held virtually in September, as well as Mobile Growth Summit, Product Con, and Digital Summit. Most events are going digital, but since organizers are forced to plan within a short notice, many are struggling to nail the online experience – this gives startups an opportunity to fill the gap.
As well as giving you the opportunity to meet your peers in the space and understand the latest tech trends, these events also give you a sneak peek into what some of the smartest engineers at companies like Google and Microsoft are working on.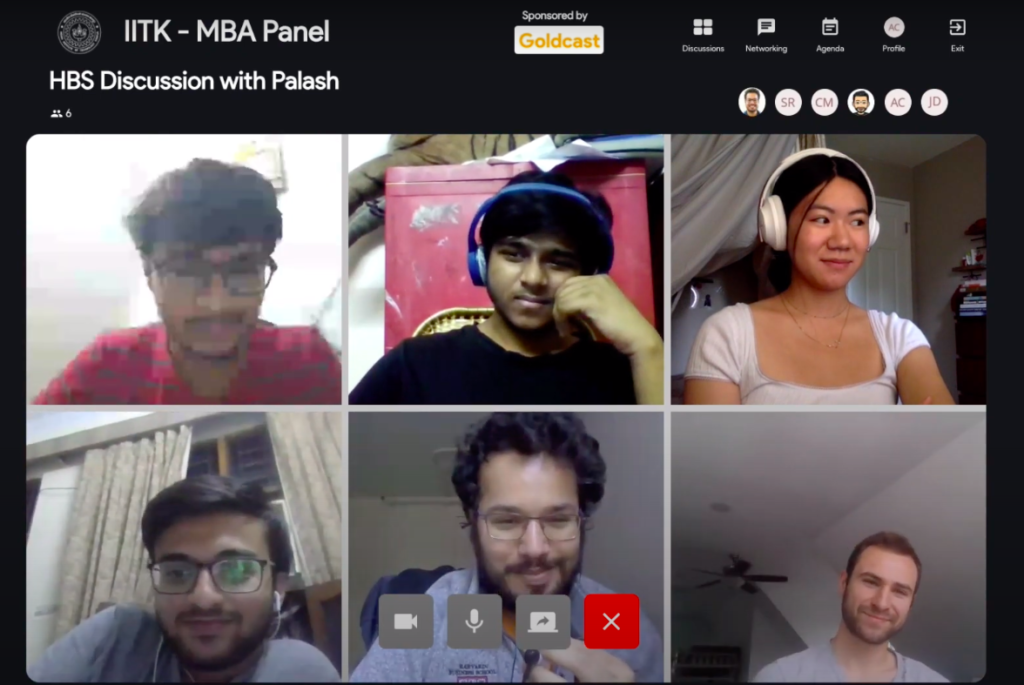 Do you expect to see the same kind of attendees or usual, or will moving online change the demographic?
Palash: Initially, we saw a younger demographic as the early adopters of virtual events, especially those between 25 and 35. This generation were the first users of social networking tools like Facebook and Twitter, so their enthusiasm for online events is to be expected.
But what has surprised us is that even the slightly older segment are rapidly registering for online events. The advent of simple-to-use video conferencing tools such as Zoom is facilitating increased involvement in online events amongst less tech savvy groups as it allows them to become comfortable in an online setting. Many of these attendees are increasingly coming around to online events, especially as they realize the cost savings of not having to travel and book accommodation.
What are the first things founders should do after buying their ticket?
Kishore: For founders, we recommend you look at sessions that interest you and ideally figure out a way to network with the attendees/speakers to make connections that could help your business. Some platforms such as Grip even have built-in features where you can see who is attending ahead of time and send meeting requests. During the event, they can interact with the participants through text and video and set up follow-up calls.
I believe it's the role of the event organizer to ensure attendees have just as good an experience as they would at the IRL version of the event. It's important for event organizers to not think of the event as static, but something that lives even after the event as well. They should capitalize on tools such as Grip and Brella that help to build the community and keep it alive going forward. This not only helps the founders to form deeper connections with each other but also the event organizer to build their brand image that can help with follow up events.
How can founders adapt their networking style to work well online?
Palash: There are certain advantages of the event moving online. You can look at other attendee information prior to and during the event and even set up one-to-one meetings with industry peers that would be a good fit for your network. This can all be done from the comfort of your home without spending the money and time on traveling to the event. In fact, people often go to events such as Dreamforce and Mobile World Congress primarily to accelerate sales with prospect customers. The fact that this can now be done remotely is an added bonus for founders that prefer to leverage events for sales leads rather than take part in the in-person experience.
Clearly, virtual events have taken hold as the restrictions on IRL conferences stay firmly in place. What may come as a surprise to many, though, is just how effectively online events can replicate the kinds of experiences that attract so many people to attend the in-person function. With the ability to provide networking opportunities, a vast array of expert sessions, and pre-and-post event valuable content, virtual conference models may well maintain their grip in the world of tech.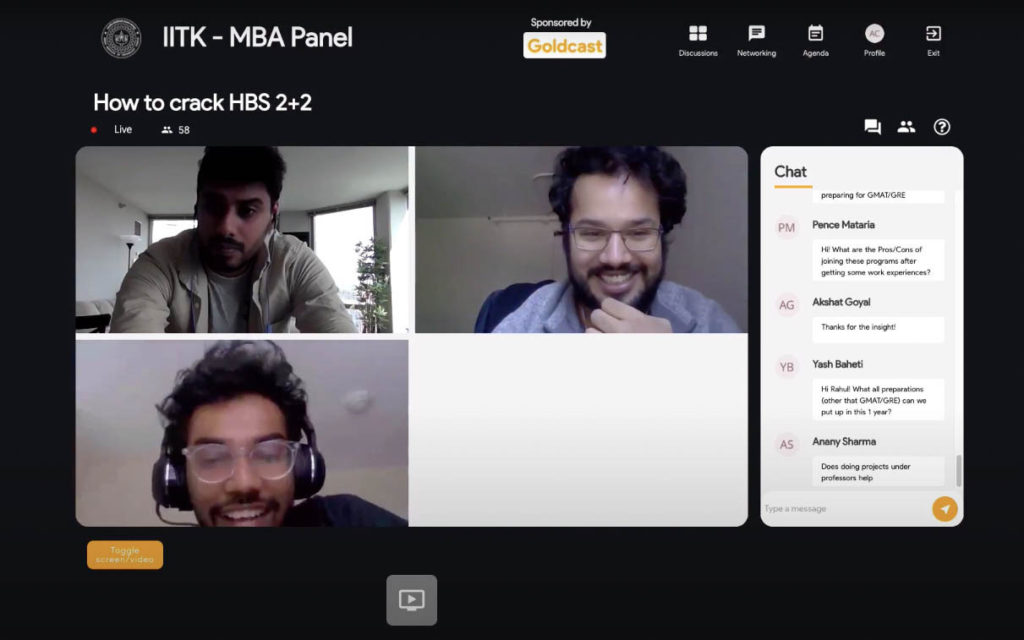 This article features a client of an Espacio portfolio company.