Against the backdrop of the current frictions between China and the U.S., 400 leaders in business and government will gather at Horasis China Meeting in Las Vegas to engage in discussions that revolve around US and China dialogue and joint innovation projects.
Many of the functions will be attended by high-ranking U.S. and Chinese politicians, including multiple governors and representatives from some of the world's leading organizations.
Leaders attending include Suzanne Clark, President, US Chamber of Commerce, Borja Gonzalez del Regueral, Vice Dean, Professor of Business Analytics and Innovation, IE, and George Iliev, Director, Association of MBAs.
During the two-day conference panels will be held on topics such as the economics of going green, the role of millennial entrepreneurs, US-China diplomatic relationships, and others.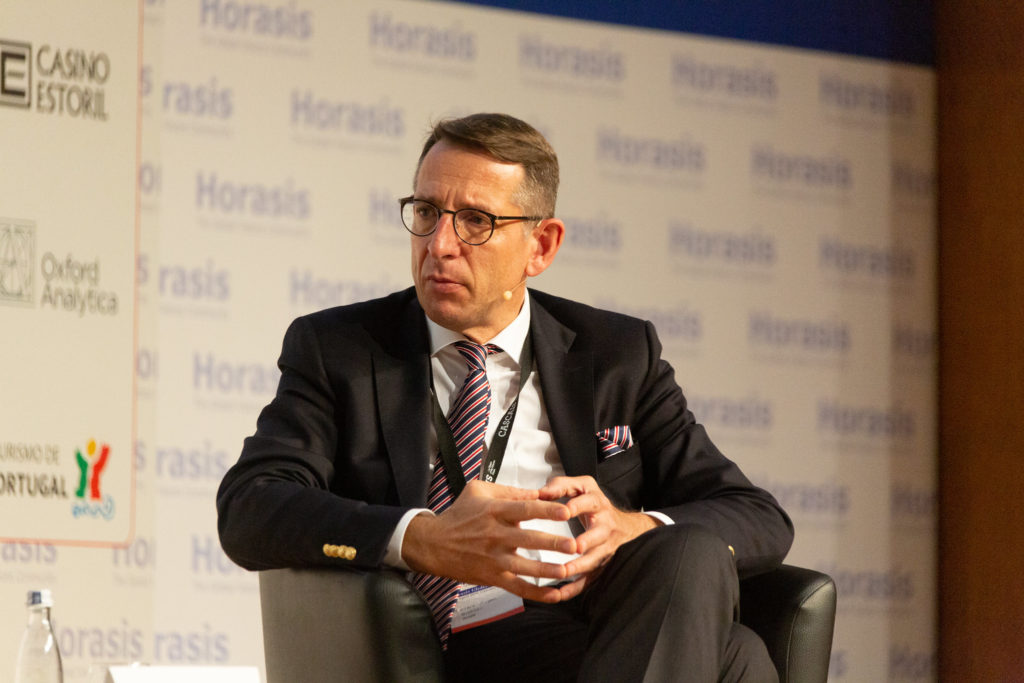 The organization's Chairman Dr. Frank-Jürgen Richter, a former director at the World Economic Forum in Davos, founded the organization in 2005.
Said Dr. Richter in an earlier interview, "It is a slow process but I believe we can prevail and help to develop a richer, more socially aware and peaceful society."
Horasis China Meeting is co-hosted by the China Federation of Industrial Economics, Las Vegas Sands Corp. and the US Chamber of Commerce.
Co-organizers includes the Center for China & Globalization, CCPIT, IE Business School and US-China Business Council.
The location of Horasis China Meeting rotates annually, and the conference was held in Geneva in 2006, Frankfurt in 2007, Barcelona in 2008, Lisbon in 2009, City of Luxembourg in 2010, Valencia in 2011, Riga in 2012, The Hague in 2013, Lake Como in 2014, Cascais in 2015, Interlaken in 2016, Sheffield in 2017, and Kyiv in 2018.