United States Senator Michael D. Brown will be a speaker at Horasis Global Meeting this upcoming March in Cascais, Portugal. Global leaders, including multiple Heads of State, will meet to engage in discussions around decisive leadership through times of disruption.
Speakers at the conference include U.S. leaders Steve Waugh, Maryland State Senator; Deborah Wince-Smith, President, United States Council on Competitiveness; Lionel C. Johnson, President, Pacific Pension & Investment Institute; Susannah Wellford, Founder and Chief Executive Officer, Running Start; Judicaelle Irakoze, Founder and Executive Director, Choose Yourself; Sven C. Oehme, President and Chief Executive Officer, European-American Business Organization; Nguyen Anh Tuan, Chief Executive Officer, Boston Global Forum; George I. Fomitchev, Founder and Chief Executive Officer, Endurance; Sanjeev Khagram, Dean, Thunderbird School of Global Management.
Although Horasis was just recently founded in 2005 by Chairman Frank-Jürgen Richter of Switzerland, this is already the firth annual Global Meeting summit that the organization will host.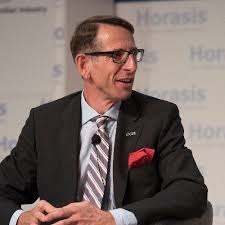 Said the organization's Chairman in an earlier statement, "Gathering key leaders and entrepreneurs at this especially pivotal moment for global politics and trade, we are both thrilled and determined to form actionable plans for sustainable growth and a more morally decent form of globalization."
Horasis has become one of the world's leading platforms to engage world leaders and business CEOs in discussions on geopolitics, the global economy, and the importance of creating a more sustainable future.
A number of topics will be discussed at Horasis Global Meeting, including:
The American Scene: The US presidential election is on November 3rd. How irreversible are the profound political and societal changes achieved by President Trump's determination to 'drain the swamp' and challenge anything that most take for granted? Has he secured a new political loyalty from huge number of the disaffected? What will be the next implications of Trumpian politics across both the Americas and globally
Catalyzing Capitalism through Public-Private Partnerships: Capitalism seems to be in crisis – excessive short-term focus is hurting companies' ability to create value and purpose in the long run. Can PublicPrivate Partnerships create a social dimension to capitalism? How can the pubic and the private sector cooperate to make a positive contribution to society?
The Western Political System's Stagnation: The Western democratic process has perhaps stalled: BREXIT showed a rich nation wished to leave a strong economic bloc; several EU nations flirt with the extremes of politics; and the US government has regular shutdowns. Will we create open transparent discussions of power, populism and governance?